Main Content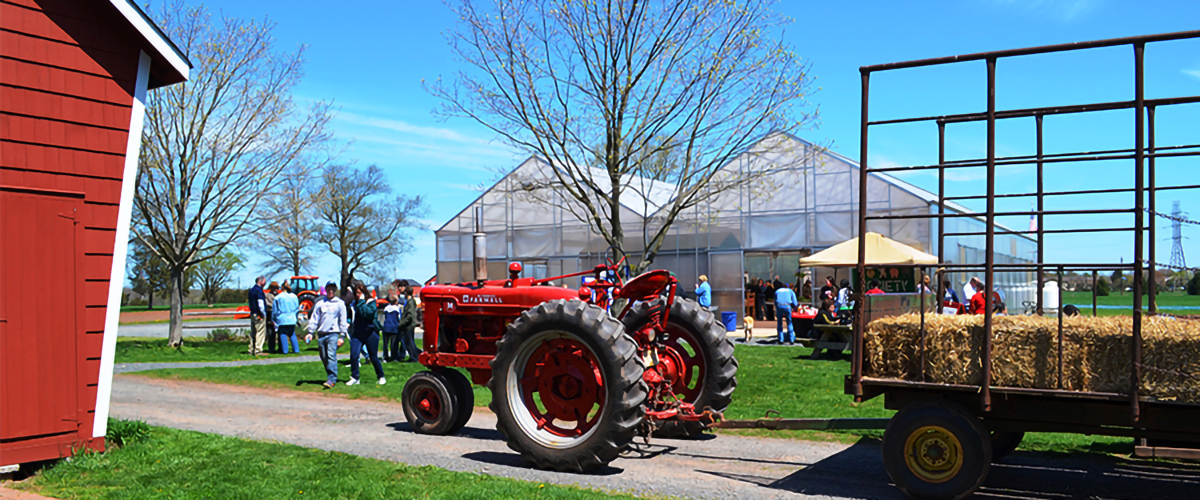 Established in 1688, Somerset County, NJ is one of America's oldest counties. Most of the early residents were Dutch and launched an agricultural industry based on beef, dairy, general livestock production, and the crops that support those livestock operations. From the 1960s to today, townships that were once exclusively agricultural have transformed into suburban communities. This also transformed the county's agricultural industry to one emphasizing agritourism, direct marketing, and community farmers' markets, thereby sustaining the county's rich agricultural heritage.
Annie's Project
Annie's Project gives New Jersey women farmers the tools to help them succeed by focusing on five areas of farm risk – marketing and pricing, production risk, financial management, human and personal risk, and legal risk.
2023 Application for Farmer Plate Certificates (PDF)
Click the link above to access the application for the 2020 Farmer Plate Certificate. You will need your municipality, farm acreage, as well as other important information to complete the form.
Ultra Niche Crop Production
Producers and aspiring farmers with limited acreage can find information on exceptionally high-value crops that can be grown on ten acres or less, showcasing the cultivation, marketing, and business management of 10 "ultra-niche" crops.
Farm Risk Management
The agricultural industry can be a challenging business venture, from land, weather, and crop loss to labor, financing, and insurance – even for those with generations of experience. This site provides an overview on a wide variety of topics in identifying and managing risk.
The Plant & Pest Advisory Newsletter
This free on-line subscription is a resource for updates on what the RCE Ag Agents see in the field, upcoming events, new developments in regulations and on-farm food safety, and other important news that impacts your agricultural operation.
Commercial Production Guides
Published regionally or exclusively for NJ growers, these crop production guides are for the commercial grower seeking new varieties or cultivars, their suitability for our soils and climate, their vulnerability to pests, and recommended control strategies.
Newsletters and Blogs
Other production-based newsletters and blogs not listed individually here.
County Board of Agriculture
County Board of Agriculture: The CBA is a group of volunteers who represent corporations and associations willing to promote sustainable agriculture here in Somerset County, or serve in recognition of their outstanding contributions to agriculture.
Scholarships
Tom Everett Memorial Scholarship (brochure [PDF] & application [PDF])

The Somerset County Board of Agriculture is proud to administer the Tom Everett Memorial Scholarship. This annual scholarship was created to honor Tom's personal and agricultural legacy, his initiative and leadership, and seeks to recognize those individuals whose goals are synonymous with Tom's living definition of success.

Fact Sheets
Stay up-to-date on new and emerging information that's relevant to your interests.
Contact Information
Rutgers Cooperative Extension
310 Milltown Rd.
Bridgewater, NJ 08807-3587
Phone: 908-526-6293
Email: Ashley Higgins Administrative Assistant